People
---
Here are the people involved with the Vernal Education Project.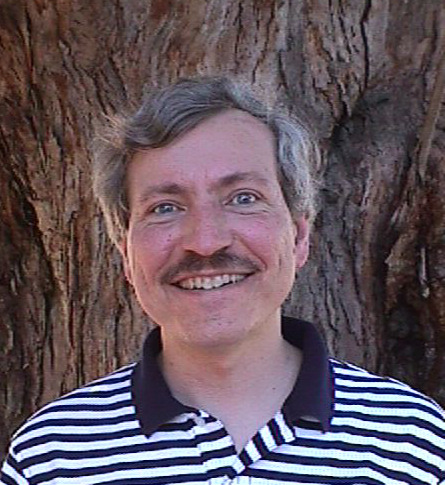 Randy Schutt
Randy Schutt is a long-time progressive change activist, researcher, writer, and teacher. He first worked for social change in 1977 with the Stanford Committee for a Responsible Investment Policy (SCRIP) which worked to sever Stanford University's connection to South African apartheid. He then worked for eight years in Palo Alto, California with Citizens for Alternatives to Nuclear Energy (CANE), which was a member-group of the Abalone Alliance and Livermore Action Group (LAG). During this time, he co-authored two books for the Center for Economic Conversion (CEC) and researched military industry for CEC and the Pacific Studies Center (PSC).
Later he worked with the Peninsula Peace and Justice Center in Palo Alto, California, served on the board of trustees of Agape Foundation in San Francisco, and facilitated workshops for the Ruckus Society in Oakland, California. Most recently he has worked with the Cleveland Nonviolence Network and Cleveland Peace Action.
Since 1980, he has facilitated over eighty workshops on cooperative decision-making, nonviolent direct action, nonviolent national defense, and personal transformation. He has also assisted in teaching two classes at Stanford: one on cooperative decision-making and another on housing cooperatives. In 2009, he taught "Nonviolence: Theory and Practice" at Kent State University.
Most recently, with Pamela Haines, he edited the materials for START, a free 24-week progressive study course.
Randy holds B.S. and M.S. degrees in Mechanical Engineering from Stanford University. He earned a living for several years by working part-time as a solar research engineer. Then he worked part-time for sixteen years at Stanford as a computer troubleshooter. Randy grew up in Tyler, Texas. He lived for seventeen years in various cooperative households, mostly in the Palo Alto, CA area. He now lives in Cleveland, Ohio with his wife Sue.
Papers
Papers on nonviolent action, cooperative decision making, and more.
Books and Major Reports
Inciting Democracy: A Practical Proposal for Creating a Good Society. SpringForward Press. Septem­ber 2001.
Schutt, Randy. The Military in Your Backyard: How to Determine the Impact of Military Spending in Your Community. Center for Economic Conversion. Mountain View, CA. May 1984.
Reuyl, John S. and Randall D. Schutt. Simulations of the Energy Performance of a Solar Photovoltaic Residence and Hybrid Electric Automobile in Fresno, California. JSR Associates, Palo Alto, California for Sandia National Laboratories, Contract 49-1553. August 1981.
DeGrasse, Robert, Jr., Alan Bernstein, David McFadden, Randall Schutt, Natalie Shiras, and Emerson Street. Creating Solar Jobs: Options for Military Workers and Communities. Mid-Peninsula Conver­sion Project (later the Center for Economic Conversion). Mountain View, CA. 1978.
Websites
Randy also maintains another website:
START Guide: Offers a free 24-session small group study course on nonviolent social change plus a list of 500 Leading National Progressive Organizations.
Back to Top